"in Seed Comes Fruit" Poi Dog Pondering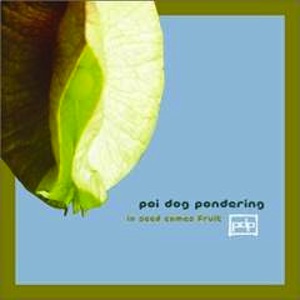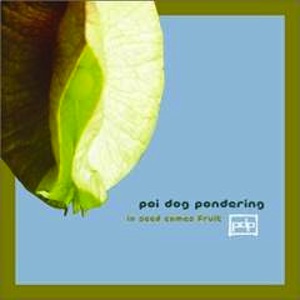 "in Seed Comes Fruit" Poi Dog Pondering
IN SEED COMES FRUIT Poi Dog Pondering Full Length Album: * 2003
One of the most elegant albums of the poi catalogue, and some would argue, one of their most un-characteristic. This is the most collaborative of all the PDP records with many members sharing in the writing of lyrics as well as the music. Chief song writer Frank Orrall seems more interested in sound than lyrics during this period and so cozies up to co-producer Martin Stebbing's chair and enjoys the ride in more of a sonic conductors role. Susan Voelz and Paul Mertens stretch their orchestral wings on this record and give this record a unique intimate - yet expansive sound. Singers Charlette Wortham, Carla Prather, Kornell Hargrove and Susan Voelz take the lyrical reigns and the result is broad in palate, but richly cohesive.
This is a record for musicians, painters, long distance drives and lovers.
1. Had I Known
2. You Move Me
3. A Love Rains down
4. 10-28
5. Daytrippin
6. Hangover
7. Keep The Faith
8. True
9. So Real
10. Hotel Seze
11. Simple Song
12. In Seeds Come Fruit