Photos / bio / extras
BIO: 2019
POI DOG PONDERING'S latest release: "Remnants of Spring" is a nonchalant, spontaneous expression of all the characteristic, whimsical, natural impulses that have driven PDP into this movement of time. This band shows no sign of wear.
3 Decades on, 15 band members deep: Poi Dog Pondering are stronger than ever & continue to thrive & evolve on their 9th full length recording entitled: "Remnants of Spring".
Their unique signature 'Acous-tronic' blend of orchestral, rock and dance music influences, shine through with PDP's ever present irreverence to stylistic conformity.
Poi Dog Pondering keeps thriving because their ethic has always been about following their musical heart. Their steadfast independence has allowed them to perennially bloom. From bohemian street buskers to impossible to market major label sacrificial lambs, to hard won autonomy with their own record label; Poi dog pondering have ripened into staunchly independent musical voyagers. They have let every sound that excited them flow through their music and flood it with ever changing colors: Orchestral, Acoustic and Electronic textures. Rock Band Disco, Chicago Stepper Soul & their unique 'Soul Sonic Orchestra' Sound. (Threaded all along the way with 'heart on the sleeve' lyrics that embrace the beauty and pain of everyday life).
30 years down the line there is a bolstered sense of history within the band now. A swagger that comes from having steadfastly carved their own path. It is quite apparent that PDP has always been, and ever will be, in-it-for-the-love-of-it; creating and performing. Line up changes are par for the course. PDP is an organic entity, it changes like life does. But there is a core with strong roots & deep personal history, open to new ears and ready to experiment. That's what keeps it vibrant.
Poi dog pondering formed in Hawaii in 1986. The first live performance was at the Honolulu Arts Academy. Filled with youthful imitative exuberance and inspiration from reading about Andy Warhol and the Velvet Underground's 'Exploding Plastic inevitable' projected film and music happenings, PDP projected films of lava eruptions, ocean and other natural environments over the band as they performed. The tradition of projected imagery along with PDP live performances developed and matured over the years and continues to this day thanks to long time film and video artist/collaborators Luke Savisky and Marco Ferrari.
In 1987 PDP's wanderlust drew them to the mainland where they embarked on a year long bohemian travel tour across the United States and Canada, playing acoustically on street corners for gas and food money, while sleeping outdoors all along the way. This experience forged Poi Dog Pondering's self identity & confidence as a "D.I.Y." entity. PDP was signed to the noble boutique label Texas Hotel who released their first record in '88. Sony / Columbia released the next 2 records "Wishing like a mountain…" & "VoloVolo". PDP relocated to Chicago in '92 and formed their own label Platetectonic Music and released the critically acclaimed "Pomegranate" in '95.
For the next ten years PDP delved heavily into developing their orchestration skills, culminating in major collaborations with the Grant Park Symphony Orchestra and the Chicago Sinfonietta (with PDP's Susan Voelz, Paul Mertens, Max Crawford & Frank Orrall doing the arrangements).
Band leader Frank Orrall's interest in electronic music garnered him respect from the Chicago House/Electronic music community for his solo project 8fatfat8, and lead him to become a member of Thievery Corporation as percussionist and vocalist. All this influenced PDP's next 2 records "Natural Thing" and "In Seed Comes Fruit" which saw the band experimenting with electronic textures, beautiful lush arrangements and unhurried, sometimes instrumental song structures, letting musicality determine the song structure, rather than traditional "verse / chorus / bridge" style song writing.
In 2005 PDP combined all of it's experience together and set out to write and record "a straight up Rock and Soul record", complete with strings and horns. The result was the critically acclaimed; "7". Two EPs & a Live DVD later, PDP has forged on & swashbuckled through their 8th & 9th Studio recordings "Everybody's Got A Star"… and now this: "Remnants of Spring".
Creating, Touring, Making, not Stopping: Loving.
This band shows no sign of wear.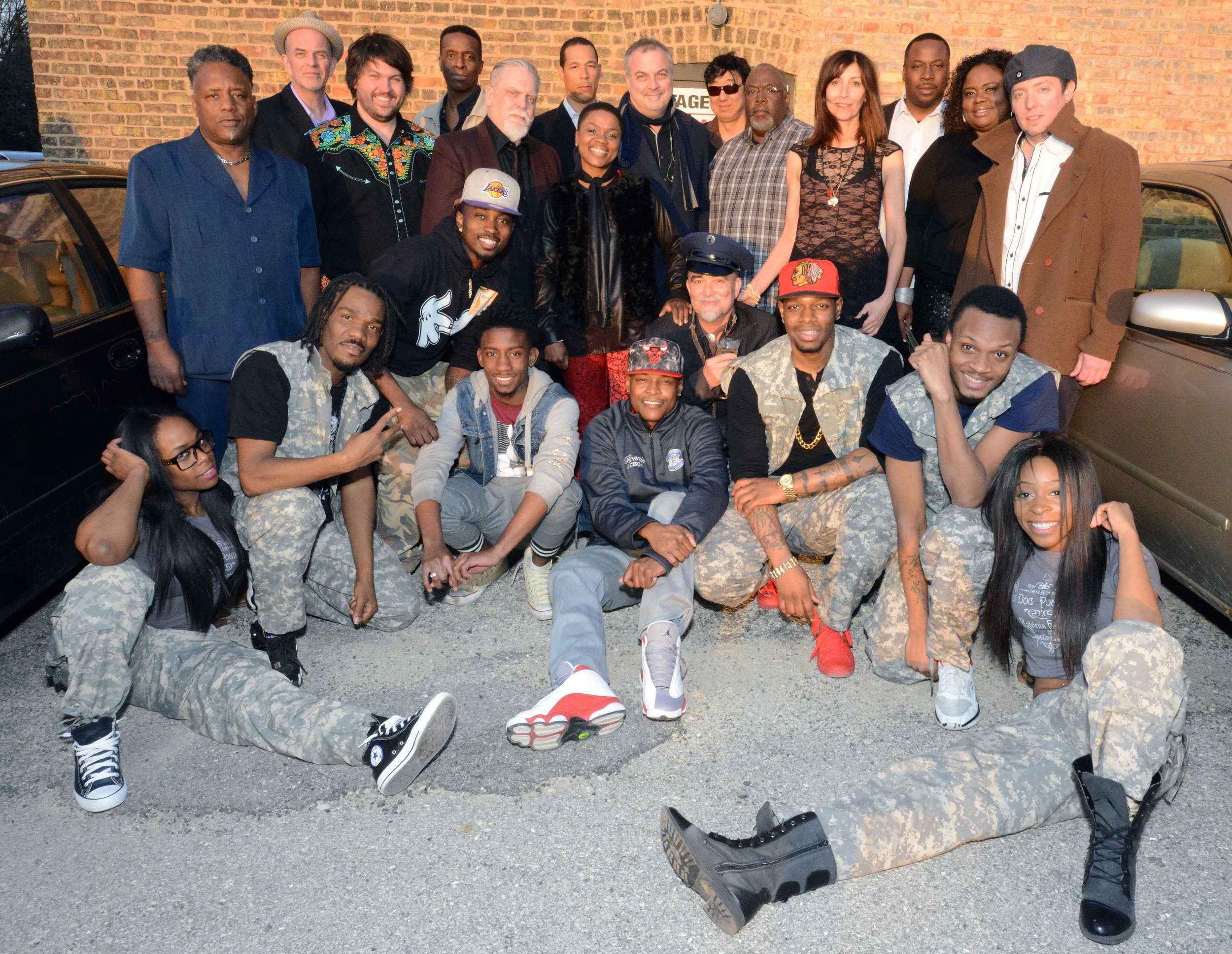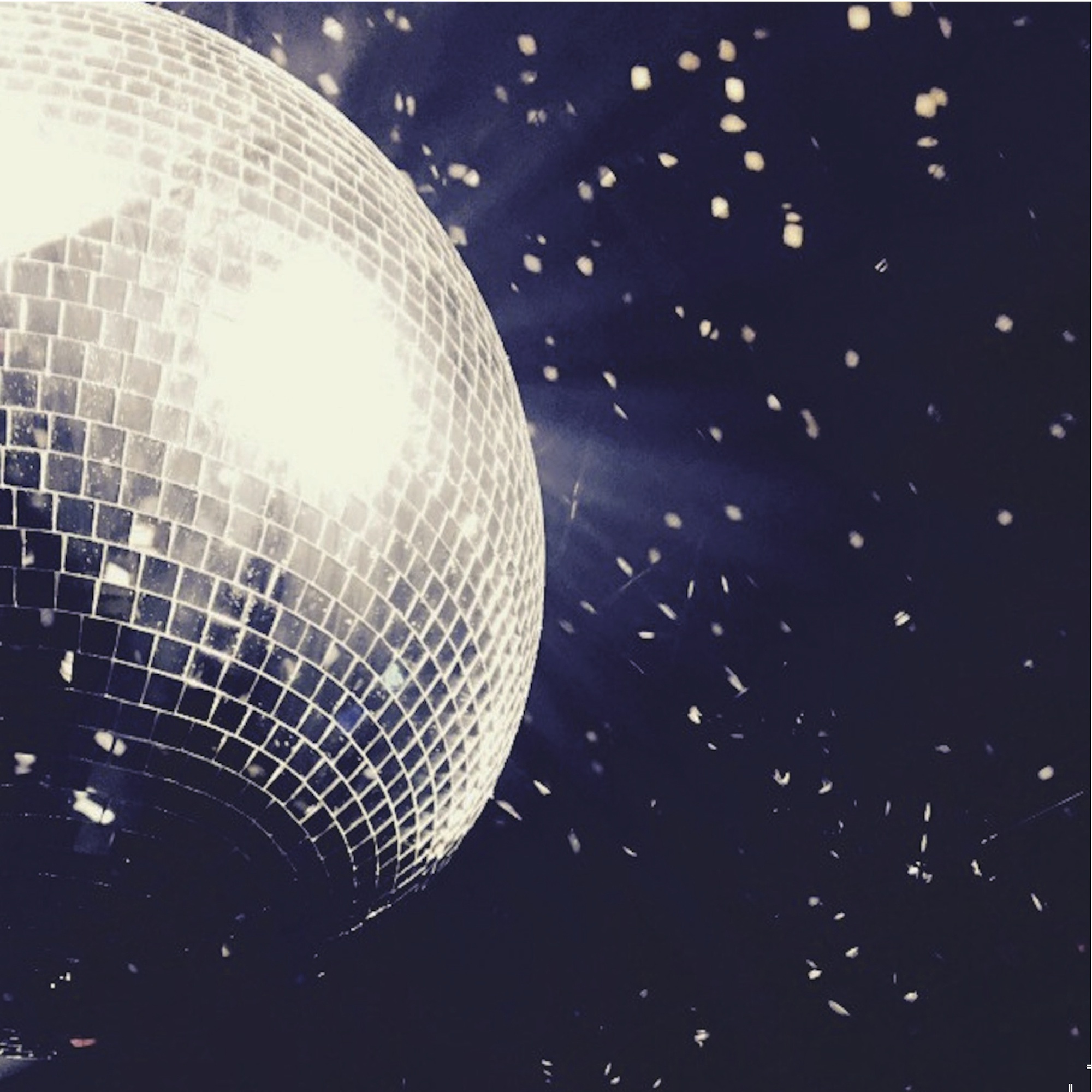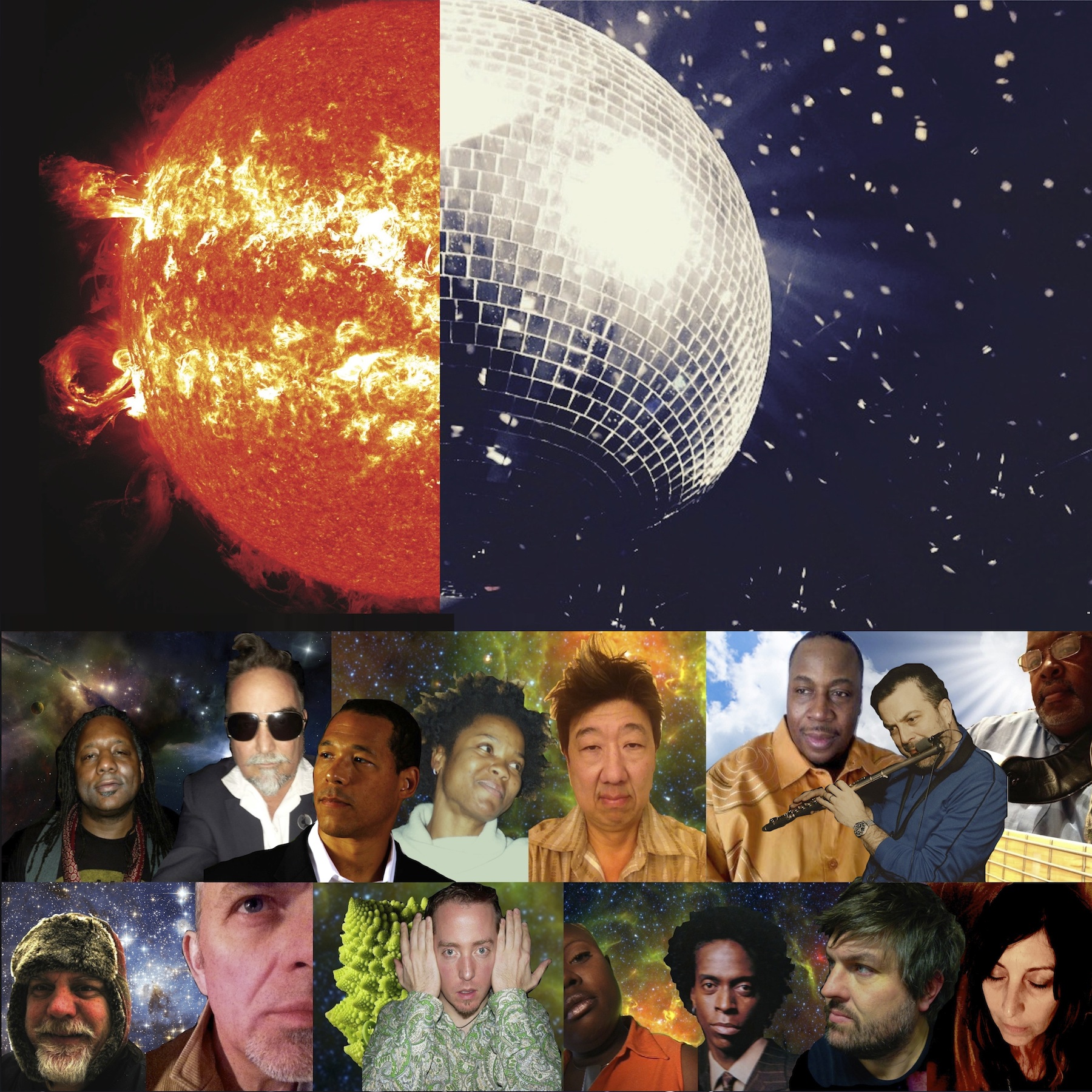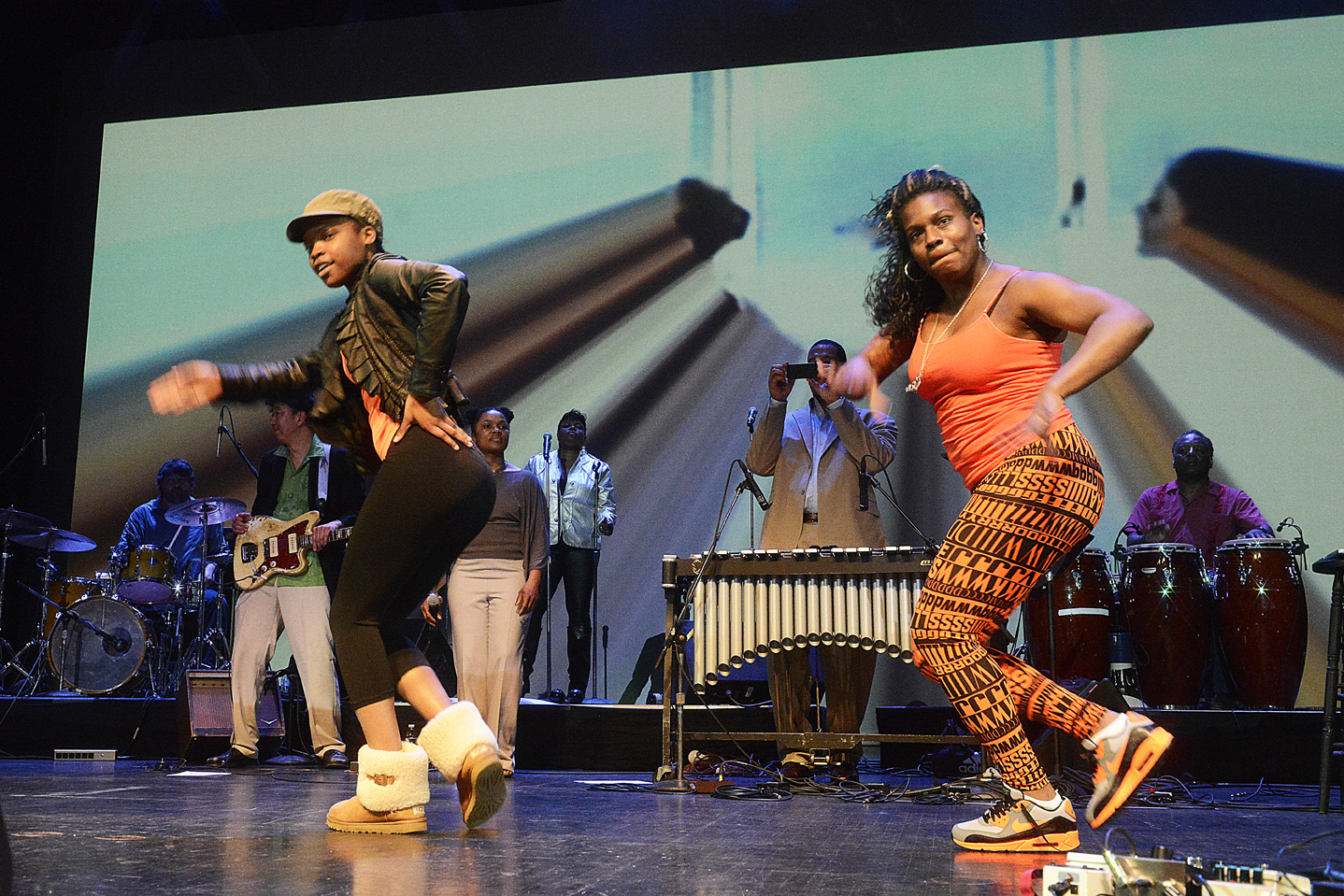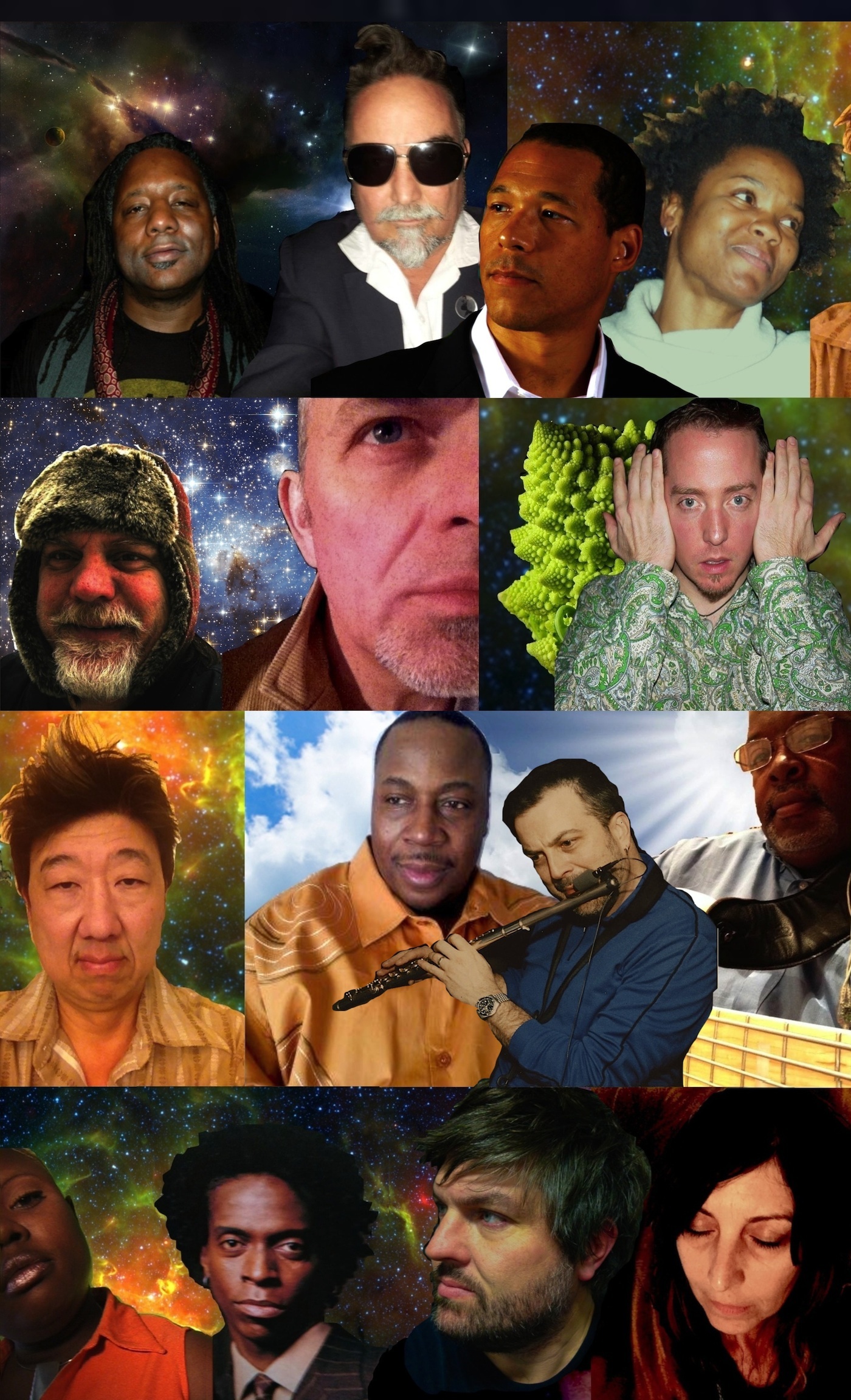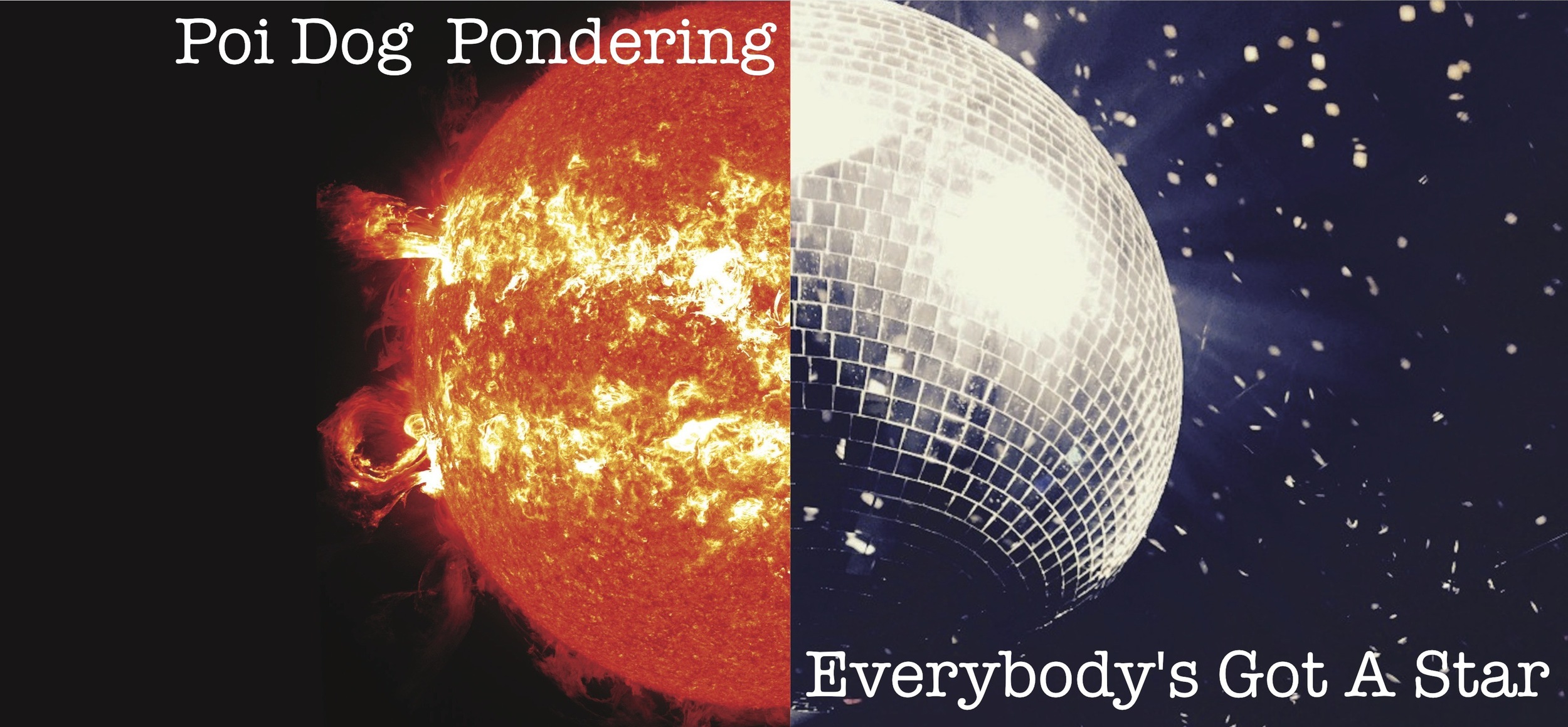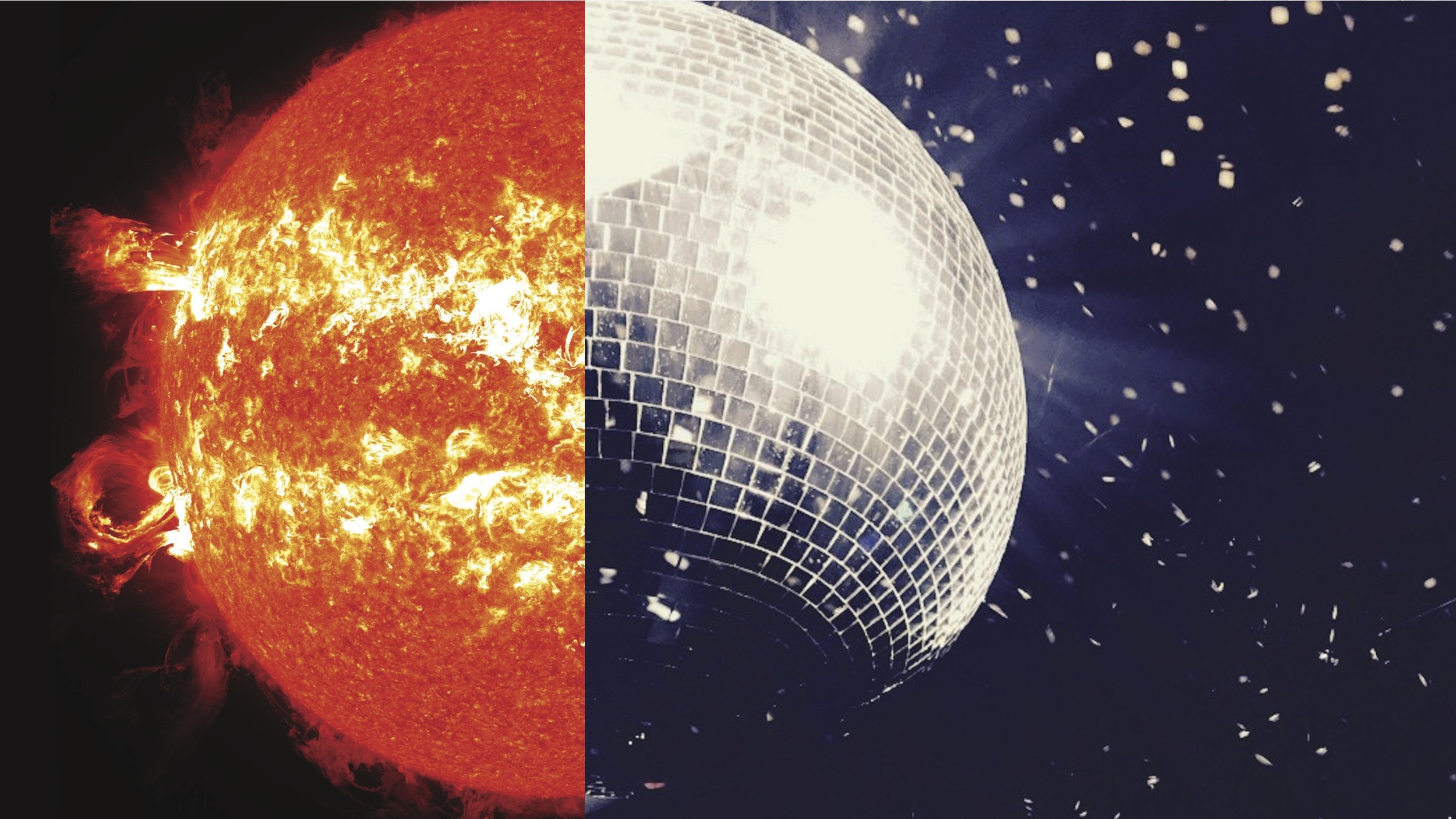 Poi Dog Pondering's new Album
"Everybody's Got A Star"
• • • • • • •
TRACK LIST:
Equatorial
The Turning
When I Wake in the Morning
Burnin' Higher
Everybody's Got A Star
Electron Flux
In Comes The Night (Discothèque)
All Around (8fatfat8 Remix)
All Saints Ascension
Dream Onward Angel
Stepper's Delight
Let Love
If I Were Music

"Everybody's Got A Star" is an unapologetic off-road venture, a Joy Ride recalling the vibe of 80's/90's Night Club DJs, adventurous enough to careen from one genre to the next, with a slight membrane of madness to the method.
"Growing up in Honolulu, we really only had one good Live Music/Disco/ Club; The Wave. It was Punk Rock/New Wave kids from 9 to 2am, then a Gay Disco from 2am to 4am. Everybody mixing it up & having fun. You could hear everything from Iggy Pop's "Lust for life", to Loose Joints "Is it all over my face". I'm super thankful for that eclecticism. Music for dancing is like an elliptical orbit, it's always been around me, sometimes it swings in real close and sweeps me along full force for a while.
For me... this record is about; trusting & following the spark of an idea. The thought that kept running through my head while working on this album, was... ""if it excites you, follow it / Let the song be what ever it wants be / let the album be what ever it want's to be. Realize each idea, & keep moving". - Frank Orrall
BAND NAME: POI DOG PONDERING
ALBUM TITLE: EVERYBODY'S GOT A STAR
RECORD LABEL NAME: PLATETECTONIC MUSIC
CATALOG NUMBER: PLATE 201
RELEASE DATE: SEPTEMBER 18TH 2015
FORMAT: CD / DIGITAL DOWNLOAD (& Remix Vinyl)
GENRE: ACOUS-TRONIC / ORCHESTRAL ROCK DISCO
© & (p) 2015 POI DOG PONDERING, INC. / PLATETECTONIC MUSIC / GUAVA JUICE MUSIC BMI
Poi Dog Pondering Historical Timeline
:
1984-86: Frank Orrall records a series of 3 full length cassette albums on home 4track under the moniker "Poi Dog Pondering".
1987: The original Hawai'i line up of PDP (including Abra Moore, Ted Cho and John Nelson) Travels across north America for a year playing on street corners for gas and food money, and camp out all along the way.
1988 - 1991: PDP re-locate to Austin and release 3 records: "Poi dog pondering", "Wishing like a mountain..." & "Volo Volo". Tour heavily in the States, Canada, Europe and Japan.
1992: PDP relocate to Chicago and develope it's big band Rock and Soul sound.
1995/1996: PDP Start their own Record Label (Platetectonic Music) and release "Pomegranate" & perform the album from start to finish with the Grant Park Symphony in Chicago's Grant Park. (Susan Voelz, Paul Mertens and Max Crawford score and arrange for the first time on this large scale).
1997: PDP draw over 20,000 people and sell out Ravinia Festival, an attendance record that holds to this day, 2015.
1999: PDP release "Natural thing"
2000: PDP release the live album " Soul Sonic Orchestra" which captures the band re-inventing itself once again as a live disco orchestra.
2001: Band Front-man, Frank Orrall's interest in electronic music leads him to become a member of Thievery Corporation's live band as a percussion player and singer, which he continues to this day, when not playing with PDP).
2003: PDP release their 6th record "In Seed Comes Fruit".
2005: PDP Collaborate with the Chicago Sinfonietta and compose and performe a "remix" version of Dvorak's "New World Symphony" at the Chicago Symphony Center and use "projected-still and moving imagery with the intent to form a subconscious relationship between the notion of the hopes of what people associated with starting a new life in the new world and life's passage from birth to death".
Spring 2007: PDP compose and arrange a re-invention of the music and themes from the opera "Carmen" and performed it live with the Chicago Sinfonietta. PDP founder Frank Orrall & film maker Marco Ferrari collaborate to make a stream of consciousness silent film to accompany the performance. The result was a sort impressionistic mini opera.
Winter 2007: PDP compose and performe an original score for the film "Limite" (1930), the preeminent work of the Brazilian silent era, Directed by Mario Peixoto. This was in conjunction with the Chicago Cinema Forum & Sonotheque.
2008: PDP finish and release the album "7" & tour North America.
2009: PDP voted "Best Rock / Pop Act" in the Chicago Reader's 2009 reader's poll.
2010 PDP record and release "Audio Love Letter", a 7 song love letter to Steve Marriott, Jeremy Brett, Van Morrison, Matt Johnson & David Bowie... a mini album for the pure fun of it...
2012: Brian Liu & Poi Dog Pondering film and record a sweeping 51 song quadruple c.d. box set & 4 hour DVD movie: "Live at Metro Chicago". The film encapsulates the band's early history as Bohemian Street Musicians all the way to present day Chicago Orchestral Rock and Soul stalwarts.
2013/2014: Frank Orrall released 3 solo Solo albums: "Never Trade These Days" , "AMA" & "8fatfat8: Music from the Gaijin Hotel":.
2015: Frank Orrall and Poi Dog Pondering record the new Album "Everybody's Got A Star"
ABOUT THE BAND MEMBERS of Poi Dog Pondering

________ FRANK ORRALL: (Various Instruments & Vocals) Son of a Solar Physicist Father and a Carter Family song singing Mother. Raised in the Hawaiian Ocean... "As a young musician, I cut my Teeth on Disco, Punk Rock & Brit Pop. Founded PDP originally as a Solo effort in 1984; releasing Cassette Albums recorded out of my bedroom, on consignment in local record shops. Met a lot of truly Marvelous musicians, bandmates and Comrades along the way. I'm a Street Musician. Drummer. Guitar Player. Song Writer. Music Producer. Writer of Prose. Body Surfer. Collector of instruments, Record albums and Swim Fins. Touring Musician: Poi Dog Pondering, Thievery Corporation & Federico Aubele. I Love to Cook, Drink Wine & Play Records. Biggest Dream: To voyage the Pacific on a sailboat".
________ SUSAN VOELZ: (Violin and Vocals) A Chicago radio host called the sound of my violin: "A bat with butterfly wings." I am from Wauwatosa, (Wisconsin) - Wauwatosa means 'little firefly' in Menomonee Indian.
Using my grandfather's violin that I converted to a 5 string violin, recorded on the very first Poi record.
Solo artist: Released two solo records (13 ribs and summer crashing). Soon to release a Prince cover record The Monarchy Treasure and a 40 minute Symphonic Octet The Pali Chant Suite - setting a series of Thai stretches to music.
Composing and String Arranging: Peabody Award winning Frontline "Children of Conyers County" and its follow up "Merchants of Cool." 2006 Oscar for Best Documentary Short Subject, "A Note of Triumph: The Golden Age of Norman Corwin" Jonathan Demme movie "Jimmy Carter: A Man from the Plains." James McCartney (that McCartney) in Steve Albini's studio.
Published Author: Musicians Guide to the Road - Billboard Books/Random House - 2007. I just went through my touring journals and wrote a remedy for the road the best I could.
Performing with other artists: Alejandro Escovedo, (recently with Peter Buck of REM as the backing band), John Mellencamp, giant sand, British rock legend Ronnie Lane, Charlie Sexton.
Rock Violin Teacher: Created a Rock Violin Studio on the north side of Chicago.
Original Austin Poi Dog Pondering Member since 1988
________ DAVE MAX CRAWFORD: (Various Instruments)
• Recordings with Stereolab, Wilco, Archer Prewitt, Scott Lucas & the Married Men, Mono, and countless others. • Founder of The Total Pro Horns: live shows with Wilco (including SNL), Noel Gallagher's High Flying Birds, The Walkmen, Broken Social Scene, Afghan Whigs, Expo 76, and many more.
• Conducted a 30-piece orchestra for Japanese band Mono at their 10th- anniversary concert in Tokyo (December 2009) • Bartender at the rock club Metro for the past 23 years, Lincoln Hall for 6 years. • LED/Video board operator at Wrigley Field for the past12 seasons • Appeared in the film "Dazed and Confused" as an extra. I had scenes with both Ben Affleck & Matthew McConaughey. • In high school, I sat next to Wynton Marsalis in the Louisiana All-State Orchestra of 1978. • This is a lot harder to do than I expected. I'm sure there's more. I am super- interesting.
Original Austin Poi Dog Pondering Member since 1988
________ EL JOHN NELSON: (Drums & Percussion)
A self taught drummer, el john was raised in a musical family in the New York neighborhoods of Crown Heights and West Harlem. el john learned piano at home and sang in church choir at an early age. By age 12 el john was participating in West African drum and dance ensembles at Babatunde Olatunji's Center for African Culture in Harlem while also being invited to drum in street rhumbas with Cuban and Peurto Rican congueros in the neighborhoods of Harlem. Eventually developing a natural interest in the trap drum set, el john studied privately with master drummers Alan Nelson, Anthony Williams, and David Girabaldi. In 1982, el john joined the Pagan Babies as their percussionist, an experience that honed practical knowledge and skills of African and Carribean rythyms such as zouk, high-life, reggae, and Nyabinghi. It is during this period also that el john met Poi Dog Pondering founder, Frank Orrall which developed a lifetime friendship and musical partnership.
Among the artists el john has worked with: Thievery Corporation, Poi Dog Pondering, Victor Krummenacher, Charanga Cakewalk, Federico Aubele, Penelope Houston, and Benny Rietveld, Captain Bringdown, Candy Machine, and The Pagan Babies,.
Presently, el John resides and works in Austin, TX. When not touring providing services to artists /bands as a touring percussionist/ drummer, John teaches both drum set and hand drumming on private arrangement.
Original Hawai'i Poi Dog Pondering Member since 1986
________TED CHO: (Guitar & Mandolin) Born and raised in Hawai'i. Original Hawai'i Poi Dog Pondering Member since 1987. Also played Guitar and Recorded with Hollowbody (w/ former PDP guitarist, Adam sultan), Palaxy Tracks and The Going Along Feeling Just Fines. Mary Dee Reynolds, Sattelite 66 and Chiyoko Yoshida.
Recording Engineer & Production for PDP, Hollowbody and Palaxy Tracks along with other diverse artists like Nathan Hamilton, the Gold Stars, Canasta, the Peelers and Chris Larumbe.
________ PAUL MERTENS: (Saxophone , flute, clarinet) - Performer and arranger/orchestrator. - Poi Dog Pondering Since '94 - Brian Wilson since '99, music director; touring and recording including Smile and Pet Sounds - Wilco, Ashes of American Flags, tour and documentary. - recordings with:Mavis Staples, Stereolab, The Sea and Cake, Jarvis Cocker, Mono, Burt Bacharach, The Beach Boys.
________ DAG JUHLIN: (Guitar)
Guitarist for Poi Dog Pondering since 1992 Formed popular cover band Expo'76 in 2009 Has written music for plays, indie films, TV Day job is on WLS AM 890 Chicago, alongside radio legend Steve Dahl Formed Chicago band The Slugs in 1983
Lives in Woodstock, IL, Father of two Six foot three, 170 lbs, Bald "I'll have the chorizo taco dinner and a margarita, please"
________ ROBERT CORNELIUS: (Vocals) Nephew of the late great Don Cornelius Front Man for The RC7 Band Performed w/ with Mavis Staples, Dave Matthews, Aretha Franklin, Buddy Guy, Syd Straw, and Otis Clay. Robert is the Arts Education Director for Tony Award recipient Victory Gardens Theater, providing arts programs and tickets to see plays at the theater free of charge to Chicago Public School students. Band Mate with Poi Dog Pondering since '94
________ KORNELL HARGROVE: (Vocals) Fireman w/ the Racine Wisconsin Fire Dept., Singer / Band Mate with Poi Dog Pondering since '94
________ CHARLETTE WORTHAM: (Vocals) Church Choir singer in Chicago, Lover of Dogs, Delightful Rascal, Fabulous Pedicurist. Singer / Band Mate with Poi Dog Pondering since '99
________ CARLA PRATHER: (Vocals) Carla is a solo Artist in House Music and R&B and, has worked with: Jellybean
Benitez, Terry Hunter, Vic Lavender, The Funklovers, Quentin Harris, Josh Milan, Lilac Jeans, Dolls Combers & Maurice Joshua
"My biggest moments in music have occurred in my General Music classes with my students as a Music teacher in Chicago, they sheepishly "google" and find out that I'm a real recording artist.....they usually call me old school :) ! " Band Mate with Poi Dog Pondering since '99
________ RON HALL: (BASS) From Jazz to R&B to House Music, Ron is top call bassist in Chicago. Band Mate with Poi Dog Pondering since '99
________ RICK GEHERENBECK: (Keyboards) Artists I've performed Keyboards with: Bootsy Collins, Gladys Knight, Charlie Wilson, Talib Kweli, Pharaoh Monch, Sugar Blue, J Davis Trio
Bands I've played in: Poi Dog Pondering, Swimmer, Peven Everett's Seance Divine, Mr ALI, RC7, Booty Movement Coalition, Q Brothers,Will from Brazil
Solo: Mr Egg Germ releases: Loveslap, ILI, D'lectable, Bass X, Esntion, Fourplay, and LAY Records.
As a remixer: Patricia Barber, Jesse De La Pena, Uncle Milty, DJ Dealer, Gene Farris, Anthony Nicholson
other work: Chief Web Architect at HealthString
Palindromes I've written: Mr Egg Germ Party Rat in a Sanitary Trap Hell is not a tonsil, leh
Band Mate with Poi Dog Pondering since '99
________ JULIO DAVIS: (Vibraphone) - Son of Chicago soul music producer Carl Davis - member of hip-hop jazz band, The J.Davis Trio - member of South American/Bossa Nova band, The Mourning Doves - martial arts and comic book aficionado - avid baseball and tennis player - sexy. Band Mate with Poi Dog Pondering since '99
________ RYAN MURPHY: (Drums & Percussion)
As my job as a lighting designer/director I've been able to work with diverse and great artists ranging from Leonard Cohen to Wilco. Andrew Bird to Morrissey. It was my good fortune to be Cohen's Lighting Director for his entire comeback run from 2008 to 2013. Strange as it may seem I got my start as a designer for bands as the LD for none other than...Poi Dog Pondering! Thus began a long friendship with the family. All whilst lighting the lights I was playing in many different bands, playing on commercial spots and with various Poi members in either their solo or side projects. I've played Drums and/or Percussion with Julio, Dave Smith and Rick G (J Davis Trio) off and on for many years. I've played for Susan Voelz with her solo work as well as a few side projects. I also play with Robert Cornelius in his band, the RC7. I guess it was inevitable, at some point I'd play with them all together in Poi.
In the PDP Family and crew since the late '90s, Co-Drummer since 2014.
________ Marco G. Ferrari (Video Artist in charge of Visuals for Poi Dog Pondering Concerts since 2000)
(b. 1974) is an Italian-American artist and filmmaker based in Chicago, Illinois. He studied music and film at Ithaca College, then received a Bachelor of Arts degree from DePaul University in Communication. In 2013 Ferrari earned a Master of Fine Arts degree in Visual Arts from the University of Chicago. A consciousness of place runs throughout Ferrari's personal and collaborative projects. He builds films, installations, digital images, sounds, and video projection performances that explore our relationships with place and time, to probe how identity is shaped by tensions raised by our attachments to or de-attachments from our built and natural environments. Upholding a `cinema of imperfection' that reveals the materiality of the image, Ferrari's work seeks to move beyond a perceived transparent reality to a place of visual plasticity and sublime emotional experience. He currently balances his art-making studio practice as an associate curator for Rebuild Foundation's Black Cinema House, teaching video and photography at Franklin University Switzerland, freelancing as a cinematographer and vj, and managing Ferrari Studios, a collaborative studio space in Chicago and Guardistallo, Italy, shared between himself and his father sculptor Virginio Ferrari.
Press Quotes:
"Poi is becoming one of the longest running and most spirited do-it-yourself musical institutions in the country, defying the odds of commerce and interpersonal relationships by keeping a 12 piece band viable..."
- GREG KOT, CHICAGO TRIBUNE
"For all the changes of two decades, Poi Dog Pondering holds onto a constant, wide-eyed sense of artistic curiosity and discovery. On 7, looking back and moving forward, the band remains open-hearted and open-minded."
"The Poi Dog sound happens because of the real and deep connection between the players, which shows in how they listen to one another in performance. The fact that most of them have been doing just that for two decades only increases the power of community they bring to the stage."
- NO DEPRESSION
"It's a muscular soul revue, a transcendental dance band...Poi Dog Pondering rose like an even brighter phoenix from the ashes, spreading it's wings confidently and soaring into realms few stage bands today can reach."
-AUSTIN CHRONICLE

"Often knocked for cheerfulness bordering on naivete, Poi Dog has sometimes gotten a bad rap from critics looking to have their hip card punched."
"The musical communication between these players and the newer members springs from the pure joy of playing together".
- MICHAEL CORCORAN
"Impossible to categorize, the joyful music of Poi Dog Pondering is truly transcendent."
-CHICAGO TRIBUNE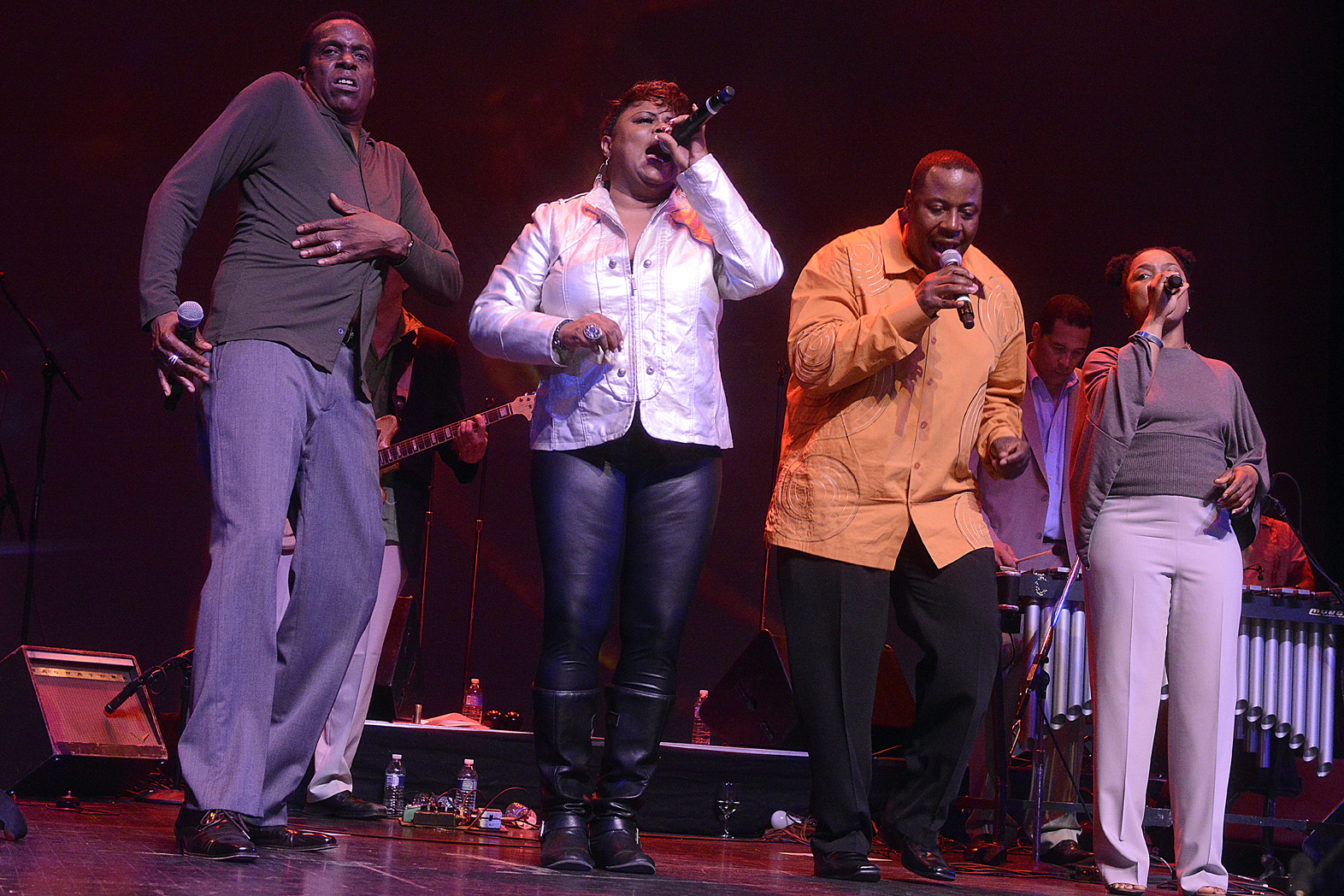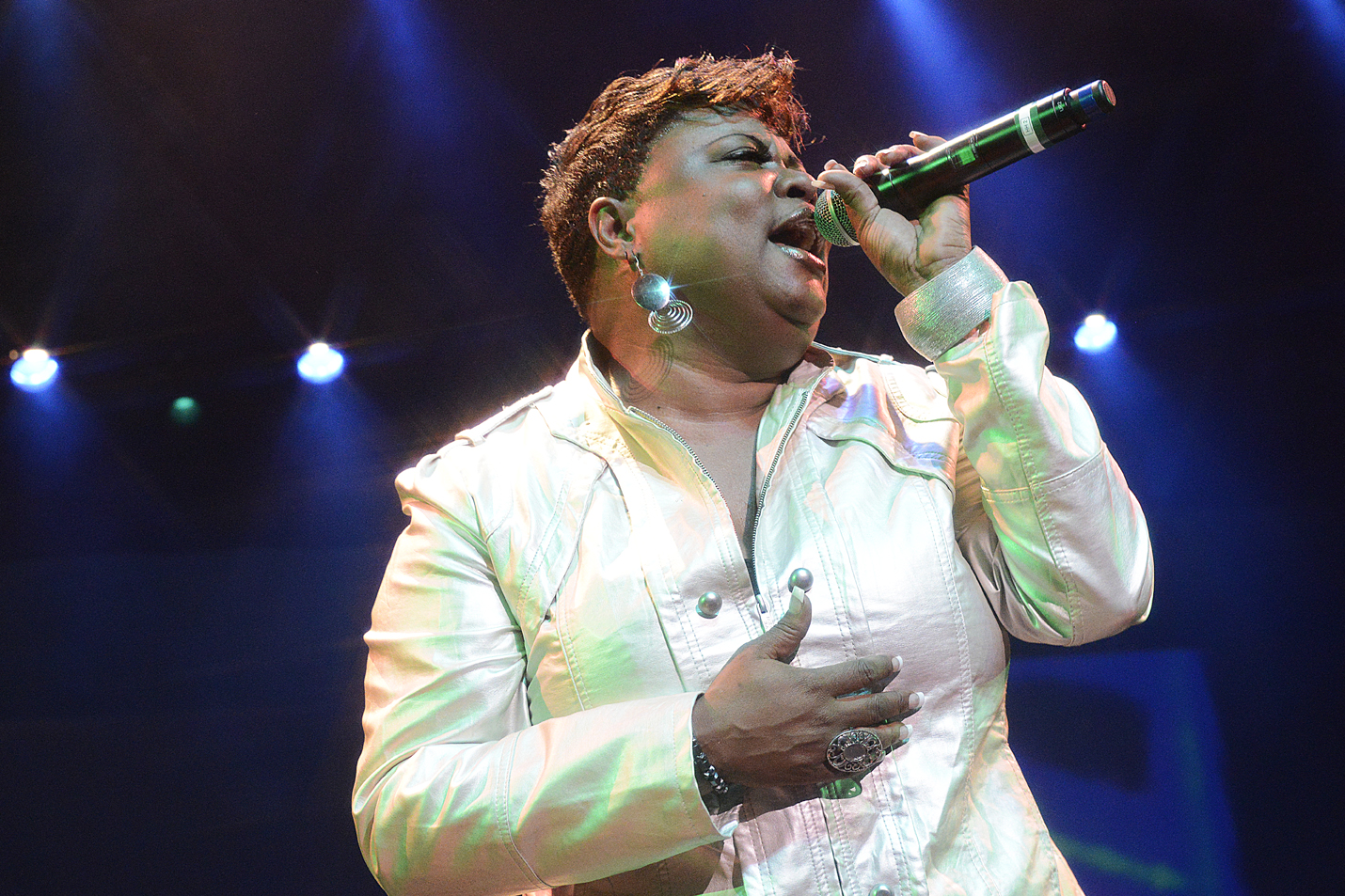 Photos by: Alex Cohen / Poi dog pondering at the Paramount Theater 2014