Poi Dog Pondering - 1st album (CD only)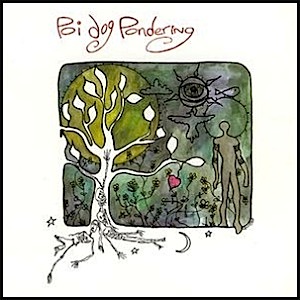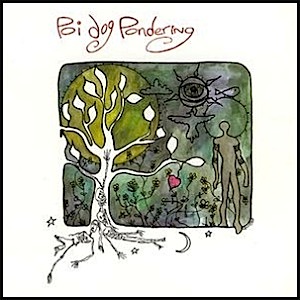 Poi Dog Pondering - 1st album (CD only)
POI DOG PONDERING Full Length Album: * 1988
Poi dog Pondering's debut CD. Originally released as 2 e.p.s on Texas Hotel records.
This record captures the whimsical elegance of the the bands early acoustic rock sound, fresh off the street from their beginnings as a street playing "busking" band. This album sounds as fresh today as the day it was recorded thanks to Mike Stewart's warm analogue recording. It's time-less and heart-felt. Earnest and honest.
Violins, accordions, mandolins, mando cellos, bass, oboe, drums, electric guitars, penny whistles, harps and trumpets are a few of the instruments that give this recording it's unique texture. Threaded together with prose that knows that life is short, and sometimes painful, and should be lived with both hands and a healthy thirst. Zorba the Greek would like this record.
1. Living With The Dreaming Body
2. Fall Upon Me
3. Postcard From A Dream (Toast And Jelly)
4. Pulling Touch
5. Sound Of Water
6. Fact Of Life
7. Circle Around The Sun
8. Aloha Honolulu
9. Wood Guitar
10. Falling