"Electrique Plummagram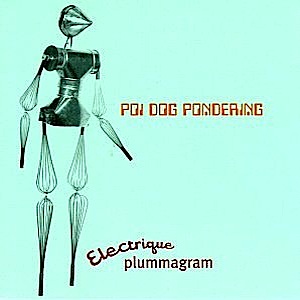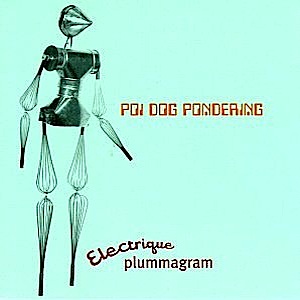 ELECTRIQUE PLUMMAGRAM POI DOG PONDERING Re-Mix Album: * 1996
In the mid 90's PDP were enjoying fresh inspiration from the vibrant Chicago underground electronic dance movement, and so Fresh off of releasing "Pomegranate", PDP went back into the studio with producers Frank Orrall and Martin Stebbing and engineer Scott Ramsayer to make this RE-MIX album. They locked themselves into the studio and experimented with vintage synthesizers and drum machines to make club ready versions of 4 previously released PDP songs. This session yielded 3 new cuts; "Zap Disco" (inspired by Chicago's south side 'Juke' and ' booty house' sound), "Platetectonic" a quasi rock / electronic house Frankenstein, and the hidden GEM of the whole record; "Diva (bliss mix)" closes out the record.
This record freaked out some fans of the band who thought the band "went disco" - but it also made new fans, and is a testimony to PDPs musical elasticity.
"Diva" is singularly beautiful in it's organic electronic-ness - fully electronic - but somehow it sounds like it could fit right along side PDP's most acoustic tender songs. Frank Orrall counts "Diva" and "Falling" as two of his favorite PDP recordings - they are like the north and south pole of the poi catalogue - a world apart from each-other, but very much in the same glove of poi's tender melancholic joy.