"Wishing Like a Mountain" Poi Dog Pondering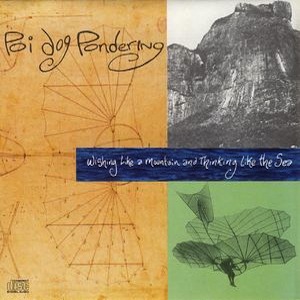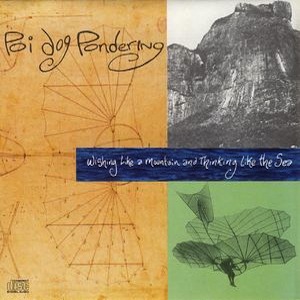 "Wishing Like a Mountain" Poi Dog Pondering
OUT OF PRINT - AVAILABLE AS DIGITAL DOWNLOAD ONLY
WISHING LIKE A MOUNTAIN, THINKING LIKE THE SEA Poi Dog PonderingFull Length Album: * 1990
The whimsical apex of early PDP. Before the Sony / Columbia machine and cynical press cavity toothed mutterings scared them into self awareness... (which is not as bad as it seems... they survived just fine.) This is the sound of PDP just happy to be there in the world playing music and unaware that it might matter to anyone - and bliss-full to the fact that the lions in wait of "thou shall not from 'indie to major label' trade" were ready to pounce.
Little had anyone known that they had (in their brashness), beaten the best contract out of Columbia, better than any indy contract- filled with creative control.... (including clauses for a kid's record, and an instrumental record... ) and kept their own publishing- all because they could care less and fought them for it. But none of this has anything to do with the sound and the songs here.
This is pre-indy back lash poi being it's natural heart on the sleeve self.
Angered letters from fundamentalist religious zealots came in addressing the songs: "Bury me deep" and "Praise the lord". PDP took it as a good sign.
1. Bury Me Deep
2. Watermelon Song
3. U-Li-La-Lu
4. Everybody's Trying
5. Big Beautiful Spoon
6. The Ancient Egyptians
7. Spending The Day In The Shirt You Wore
8. Thankgiving
9. Praise The Lord
10. The Me That Wa Your Son
11. Fruitless
12. Big Walk
13. Sugarbush Cushman